Investing Edge through Value Creation: How Investors Boost Returns through Operational Engagement
Lancor Partner, Scott Estill, will join fellow investment professionals and operating partners as a presenter at the ACG Value Creation conference on June 7, 2018. Presenters will discuss how they advance their capital by getting operationally engaged in portfolio companies. Discussion will also include how firms use their operational capabilities to identify and mitigate risks during due diligence to create and incremental value as an investor. Participants will share best practices on operational value added with particular focus on how to leverage talent to create an investing edge. Please see more details below and click here to register!
When:
June 7, 2018 8 AM – 11:30 AM EDT
Where:
Agenda:
8:00AM – Registration, Breakfast & Networking
9:00AM – Fireside Chat with Alan Jones, Managing Director and Vice-Chairman of Private Credit & Equity, Morgan Stanley
Interviewer: Jon Weber, Head of Portfolio Company Management, BlueMountain Capital Management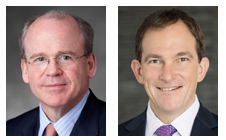 Discussion with a senior investment professional who has harnessed operating partners as a way to add value both pre- and post-investment. Topics will include where and how to deploy operating partners for highest impact, how to navigate pitfalls – including management push-back. What is expected of a good operating partner and how to find them? Case studies of where operational involvement has been effective (or not) in winning deals.
9:30AM – Panel 1 State and Evolution of the Operating Partner Role
Experienced Operating Partners from firms with distinct approaches to the role compare their engagement models and share thoughts on what is new, including evolving trends affecting the operator partner role. Now that operational engagement has become table stakes among many investors, what are operating partners doing to gain an edge and differentiate their firms?

Panel
Moderator, Bob Lobley, Operating Partner, Juna Equity Partners
AJ Brohinsky, Operating Partner, Private Equity, US and Latin America, Caisse de dépôt et placement du Québec (CDPQ)
Kelley Morrell, Managing Director, Tactical Opportunities, Blackstone Group
Jill Wight, Principal, The Carlyle Group
10:30AM – Panel 2 Winning the War for Talent to Drive Returns
Talent focused operating partners from firms who are experts in portfolio company talent will share best practices on recruiting, assessing and managing senior management. They will share their approaches to CEO hiring and enhancing chances of success through onboarding, coaching and ongoing feedback. How to know (and what to do) when things are not working out.

Panel
Moderator, Suraj Ramdas, Vice President of Business Management and Strategy, BlueMountain Capital Management
Sharon Daley, Operating Partner, Portfolio Operations, Blackstone
Scott Estill, Partner, Lancor
Joelle Marquis, Partner, Arsenal Capital Partners
Mindy Mackenzie, Managing Director, The Carlyle Group